Radøy County, with its 269 islands and islets is located in Nordhordland, has an area covering 111km2 and its highest mountain is Morkefjellet (217 meter).
Dating back to the Stone Age, the people of Radøy have always been living of what the sea and their island had to offer. There was a settlement at Fosnstraumen over 10.000 years ago.
Radøy, with its unique landscape that is unlike elsewhere in Nordhordland, is not without a reason called "the green island".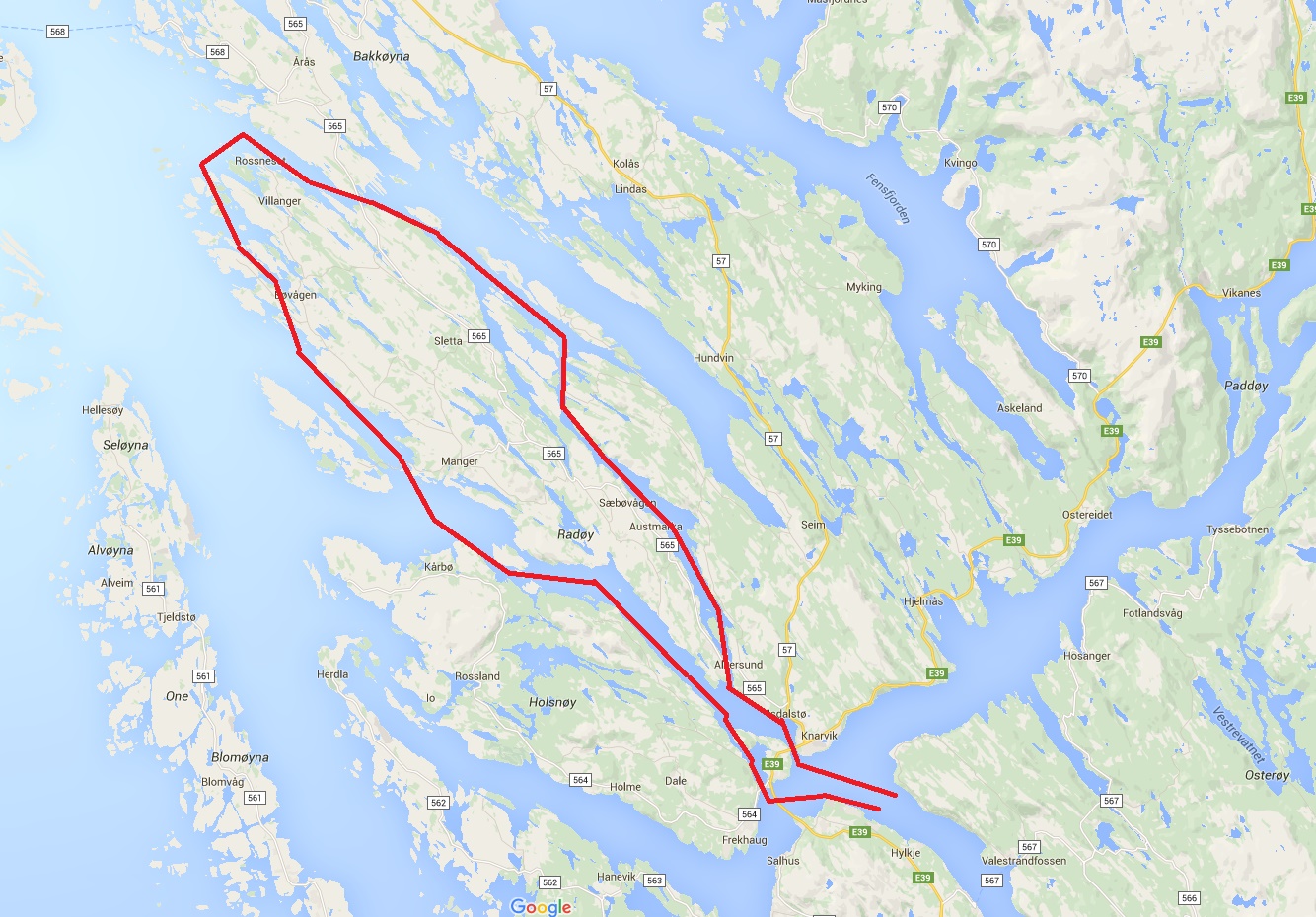 We propose a journey through Alværstraumen and Bruknappen, which is simply breathtaking, going through Fosnstraumen before arriving at open sea.  After which we head southwards through the islands towards Toska. There are no limits to the range of activities you can choose from (such as: fishing, canoeing and snorkelling).
Do you want more information regarding a trip to Radøy?