Holsnøy is approximately 90km2 and connected with Bergen via the Nordhordland Bridge, one of the largest floating bridges in the world. The highest mountain is Eidsfjellet, 324m. The nature of Meland is wild and beautiful and a canoeing-trip on the lake Storavatnet can easily give you the feeling of being in one of the farthest corners of Alaska. Here you can also find one of Europe's finest golf courses. North of the island the fishing area is great and the surroundings are astonishing, with beautiful Eidsfjellet-mountain lying in the background.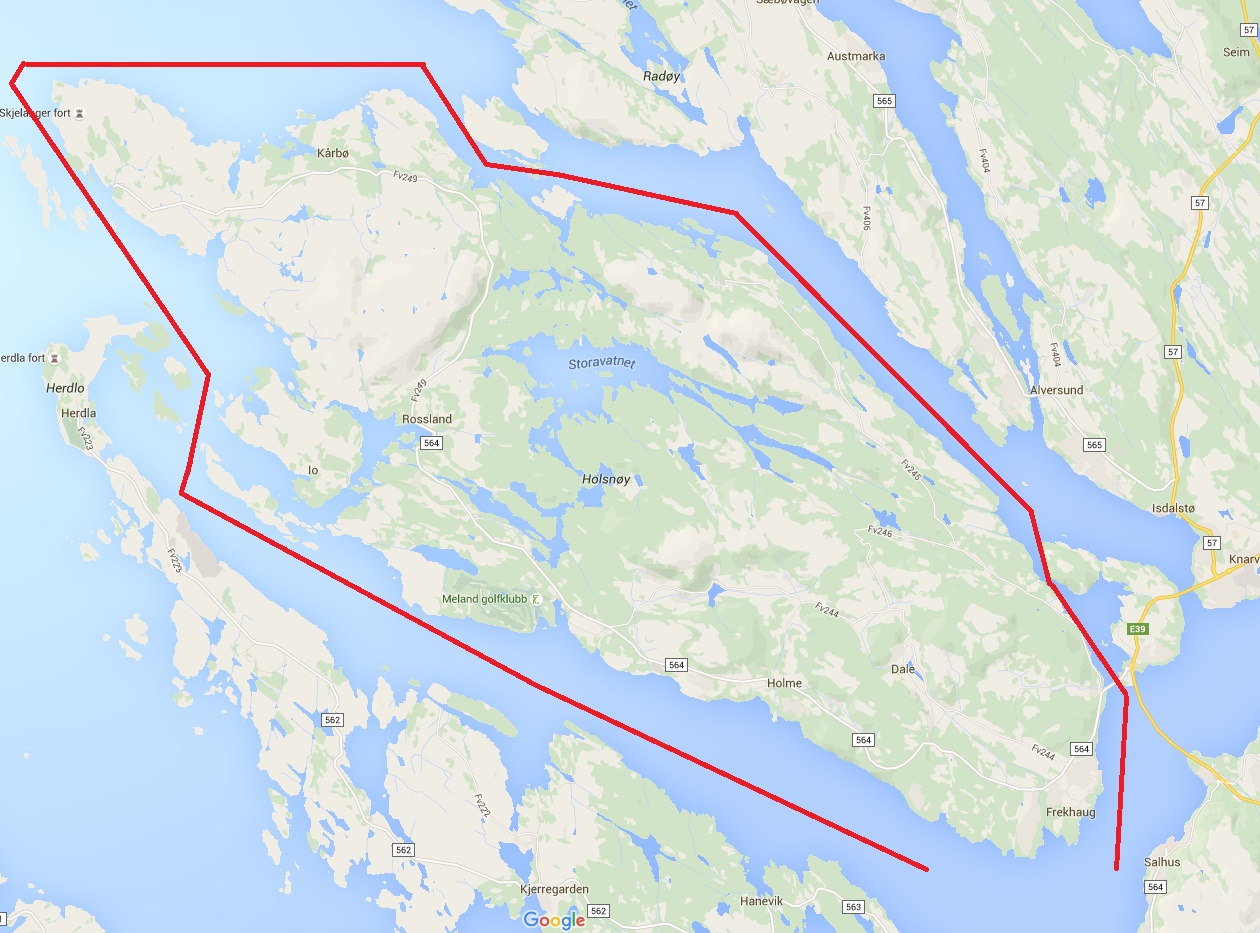 It's great to explore Håøyni with a short but adventurous 20 min. walk to the top, where we can enjoy the fantastic view. There is also an option to go fishing in Bognestraumen or Skjælanger, and to go for a canoeing trip between the islands from Skjælanger to Herdlaflaket.
There are many adventurous opportunities to explore these beautiful natural surroundings. And apart from that you can also visit one of Europe's most scenic golf courses.
Do you wish more information about a trip to Holnøy?