The peninsula Lindås is only a 30 minutes car-drive away from Bergen across the Nordhordland Bridge (one of the largest floating bridges in the world).
Lindås is 476 km2 and has approximately 14,000 residents, living in the quiet little villages.
With its 375km of coastline and mountains reaching up to 957m, Lindås is very spacious and great for outdoor activities. Its scenery is very beautiful indeed, surrounded by mountains and a wonderful coastal landscape.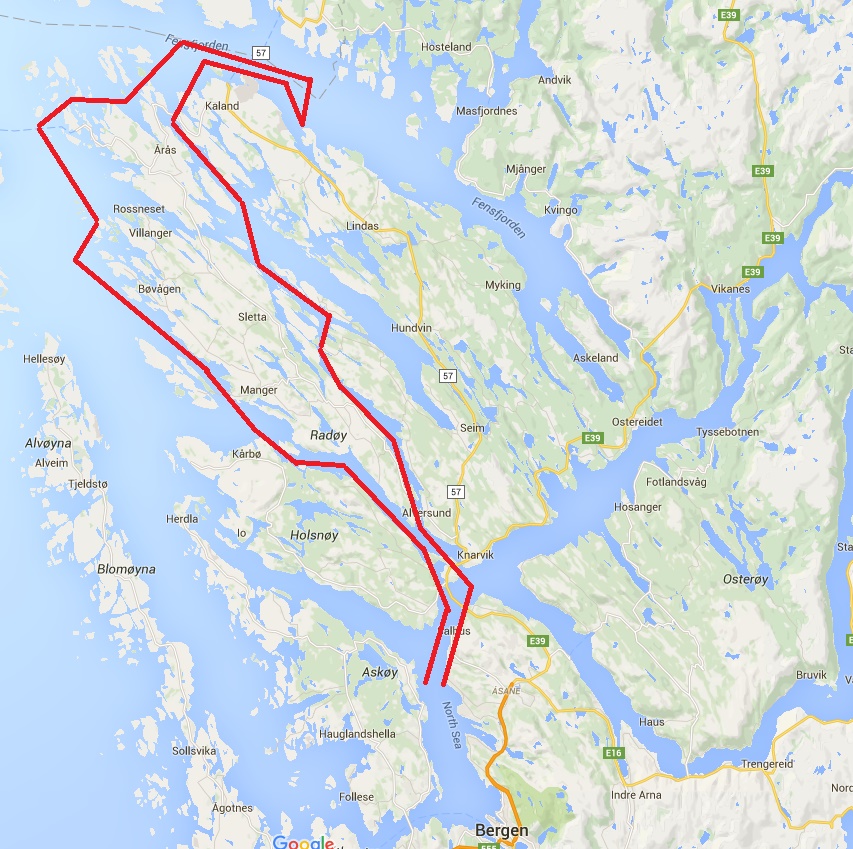 People have been living here for at least 10.000 years. The area was one of the first inhabited areas in Norway, there are traces of a 3000 year period of continuous settlement, probably dating back to the Stone Age. Scientists have also found many cultural relics dating back to the Bronze Age and Viking Age.
The Steamboat Period caused heavy traffic and thus growth in the villages, which we pass during our trip.
We will be following the inner shipping ways, with Lindås on our starboard (right) side until we arrive at Fensfjord.
Via Alverstraumen, Bruknappen and through Fosnstraumen, we will sail through a fairytale landscape passing mountains, islets and reefs before arriving at Fensfjord, were there are fishing opportunities.
On our way back, there are 2 routes you can choose from:
– Either going south through Kjelstraumen.
– Or heading west towards the sea, through a myriad of islets and rocky landscapes before we turn southwards again.
This is one of the longest of the scheduled tours and a great opportunity to make it a gourmet trip! Otherwise this trip is great for fishing, canoeing and snorkelling.
We always recommend bringing along some tablets for seasickness.
Do you wish more information about a trip to Lindås?