Fedje is Norway's most western county; it is made up of the main island (7.4 km2) and an armada of 125 small islands, islets and reefs, thus totalling up to 9.4 km2 for the whole area.
There are approximately 590 inhabitants on this little island out at sea, often a last stop before heading out to the ocean. Walking along the coast, feeling the salty breeze against your face really gets you as close as you can to the magnificent ocean (North Sea).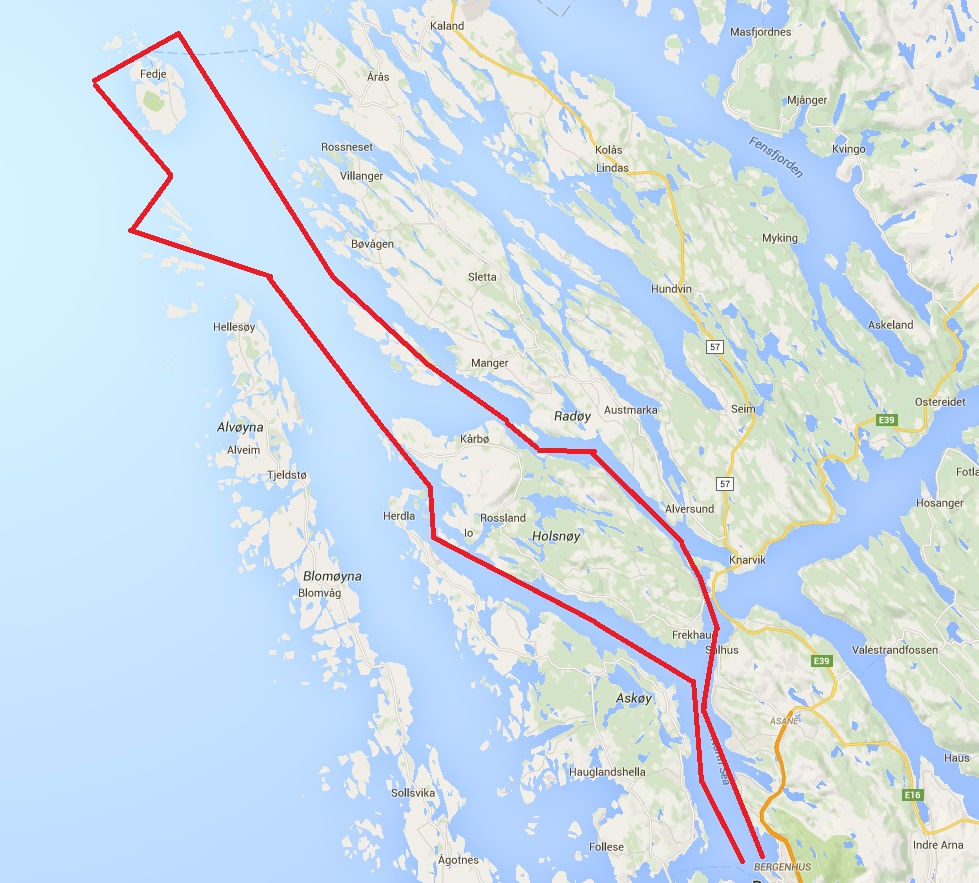 Fedje has a substantial history with traces of agriculture going 4000 years back. Fishery has been the largest industry and thus making the sea the workplace for most men. It is often said that the area from Fedje to the north of Holmengrå Lighthouse is the best place for recreational fishing at sea.
Heading out to Fedje, a far outpost at sea, we never really know what is awaiting us. We always have to consider: the weather, the height of the waves and so forth. However a trip to Fedje is always interesting. It becomes an unforgettable experience!
Exploring Hernar on a nice summer day is like visiting paradise. And not to forget the highlight of a trip to Fedje is: deep-sea fishing.
We always recommend bringing along some tablets for seasickness.
Do you want more information regarding a trip to Fedje?