To the very northwest of Bergen you will find Øygarden, consisting of about 550 islands and islets with the open ocean on the west side.
The islands are linked by almost a dozen bridges, such as "The Florida Keys" linking Hellesøyni, the most northern island.
The county has about 4000 inhabitants and the traditional way of earning a living has always consisted of trade and fishing. Nowadays the petroleum and tourism industries are the most important sources of income.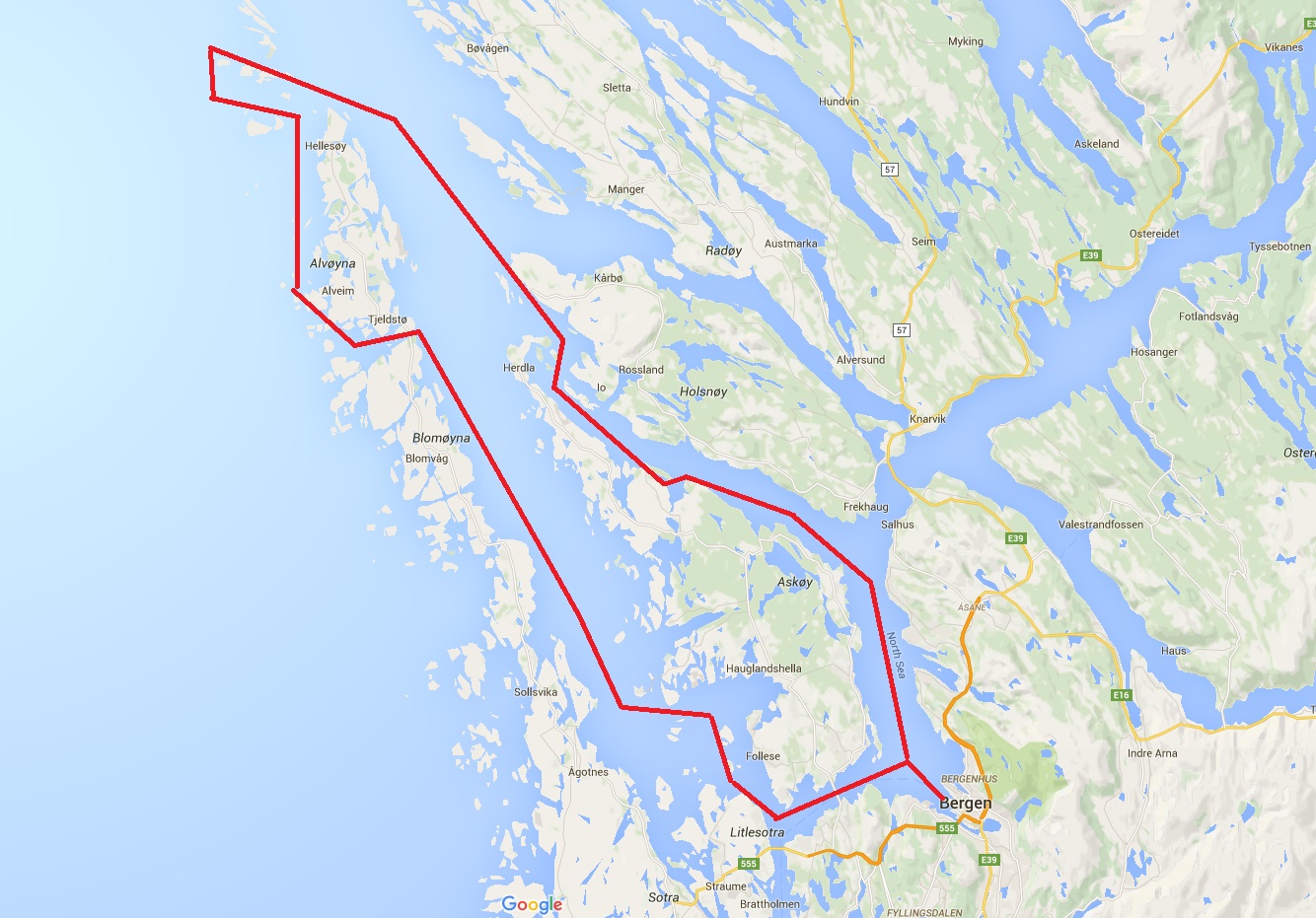 In Øygarden scientists have found nearly a hundred settlements that are more than 4000 years old. There are indications of inhabitants who lived during the Stone Age, dating 12.000 years back.
Øygarden is known for the exceptionally beautiful scenery and good fishing places.
During our trip we also visit the most northern (inhabited) island of Øygarden called Hernar, which has about 30 inhabitants, with its unique atmosphere created by the open sea, sun, wind and hospitality of the locals.
Often people describe visiting Hernar as being a very inspirational visit, something to be experienced.
PROPOSAL:
Facing the sea whilst sailing northwards and going through narrow passages we are heading towards Hjeltefjorden. This is an amazing tour, again with astonishing landscapes and a paradise for fishing, snorkelling and canoeing.
Do you want more information regarding a trip to Øygarden?